oil light wont go out... help
06-07-2009, 03:32 PM
Join Date: Jan 2007
Location:
Posts: 205
oil light wont go out... help
---
Hey my bike is an 06 f4i with 7500 miles on it. I went out to start it the other day and the oil light wouldnt go out. So i disconnected the battery started the bike up and the oil light went out, got halfway down my street and the oil light is blinking again so i take the bike back home. The oil is fine. I just changed it 1000 miles ago. So the oil level is not the problem but the light is telling me that there isnt any oil pressure. So im scared to start the bike to see if it builds pressure. I would like to not take it to a shop if possible but im about to take all the fairings off and take it to a shop and have them hook up an oil pressure guage and see if there really isnt any oil pressure. Anyone see anything like this happen before?
06-07-2009, 08:02 PM
---
oil pressure switch?
35500-MJ4-024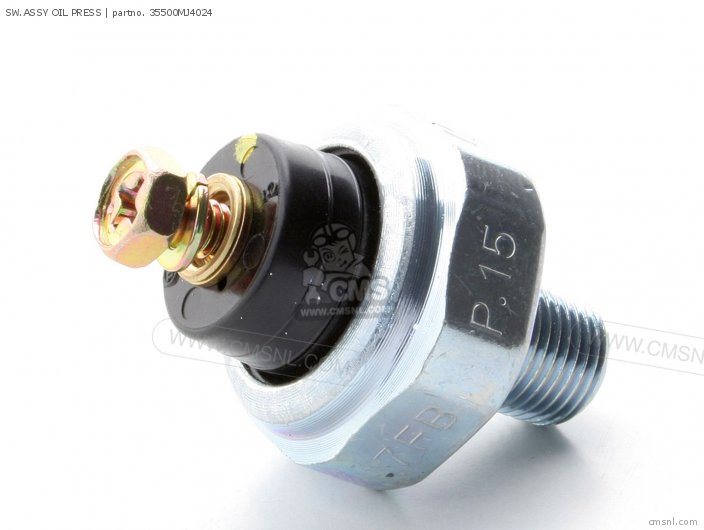 ?
my $0.02. Only heard of 1 that has gone bad... they're usually built pretty solid. check the connection to the plug before you replace it though. could just need some TLC.
---
Last edited by FLYOU; 06-07-2009 at

08:51 PM

.
06-07-2009, 10:44 PM
Join Date: Jan 2007
Location:
Posts: 205
---
yea im gonna take it to the local dealer and have them hook it up to a gauge to see what the oil pressure is if there is any. Im hoping there is good pressure and the switch just went bad for some reason. I cant see anything major goin wrong with the bike it is well taken care of so well see what happens
06-08-2009, 06:16 PM
Join Date: Jan 2007
Location:
Posts: 205
---
i run a half of quart over the recommended amount cause half my riding time is spent in parking lots stunting and half riding the streets. I cant see the oil pump goin bad so the only thing i can see goin wrong is the oil pressure switch, a loose connection, or the pressure release valve stuck open. It just sucks cause i gotta take it to a dealer to have them hook up a oil pressure gauge to see what the pressure really is if any.
06-09-2009, 08:45 PM
---
yeah it could be an oil pump issue as well. a dealer check would be a good idea. never heard of an oil pump failing on an F4i. I have on an RC51 though. If you get any engine cherps, shut down asap lol.
06-09-2009, 09:05 PM
Join Date: Nov 2007
Location: Lexington, NC
Posts: 601
---
don't rule any any problem that can be associated with your issue
doing so can cost you a lot of money if it actually is your problem

maybe you should drain out your excess oil and see if that helps any
Thread
Thread Starter
Forum
Replies
Last Post