GNCC Races from Steele Creek - Pics & vids
04-15-2013, 11:00 PM
GNCC Races from Steele Creek - Pics & vids
---
Not sure if anybody cares of not, but last weekend my buddy Scott and I went up to the GNCC races at Steele Creek, which is right up where we ride all the time, and right across the road from Brown Mountain where we ride dirt as well. Awesome facility they have there, huuuuuuuge area and real nice setup... and I love how there's pretty much no rules as to where you can go, you can walk the whole track and stand wherever you want so long as you're not in the way (and if you are in the way you sure as hell better move cuz they're coming through, haha... saw that a few times and boy you never saw a crowd of people move so fast). It was packed.... tons and tons of people! But it's so spread out it wasn't bad once everybody moved around. The big mud pit was still where all the action was at though and where most of the people (ourselves included) hung out a majority of the time
Anyways, quite a few pics here, mostly on the second day with the bikes cuz I forgot to bring my GoPro the first day and all I had was my phone. Made a few videos too...
Saturday was the quads.... LOTS of riders! The amateur group was broken up into many different classes, which got released staggered one after the other. There were so many that the first group had come around twice and there were still groups just starting off.... track was 12 miles long
Amateur group
Quads pro group
Then on Sunday was the bikes... was even more people there for the bikes than the quads
Amateur group
LOL can't see what you're aiming at with the GoPro (no screen), but I was shooting away, and later we both got a good laugh afterwards of Scott looking soooo angry.... he really wasn't in the least but he just gets sooooooo focused on stuff and has a total poker face, lol.
Bikes pro group
We wandered the track a little bit more for the pro group bikes... went out before they started to try and find a good spot for their first lap around (which is usually pretty crazy). Figured this spot by the tent would be pretty good
These guys are f'ing FAST!!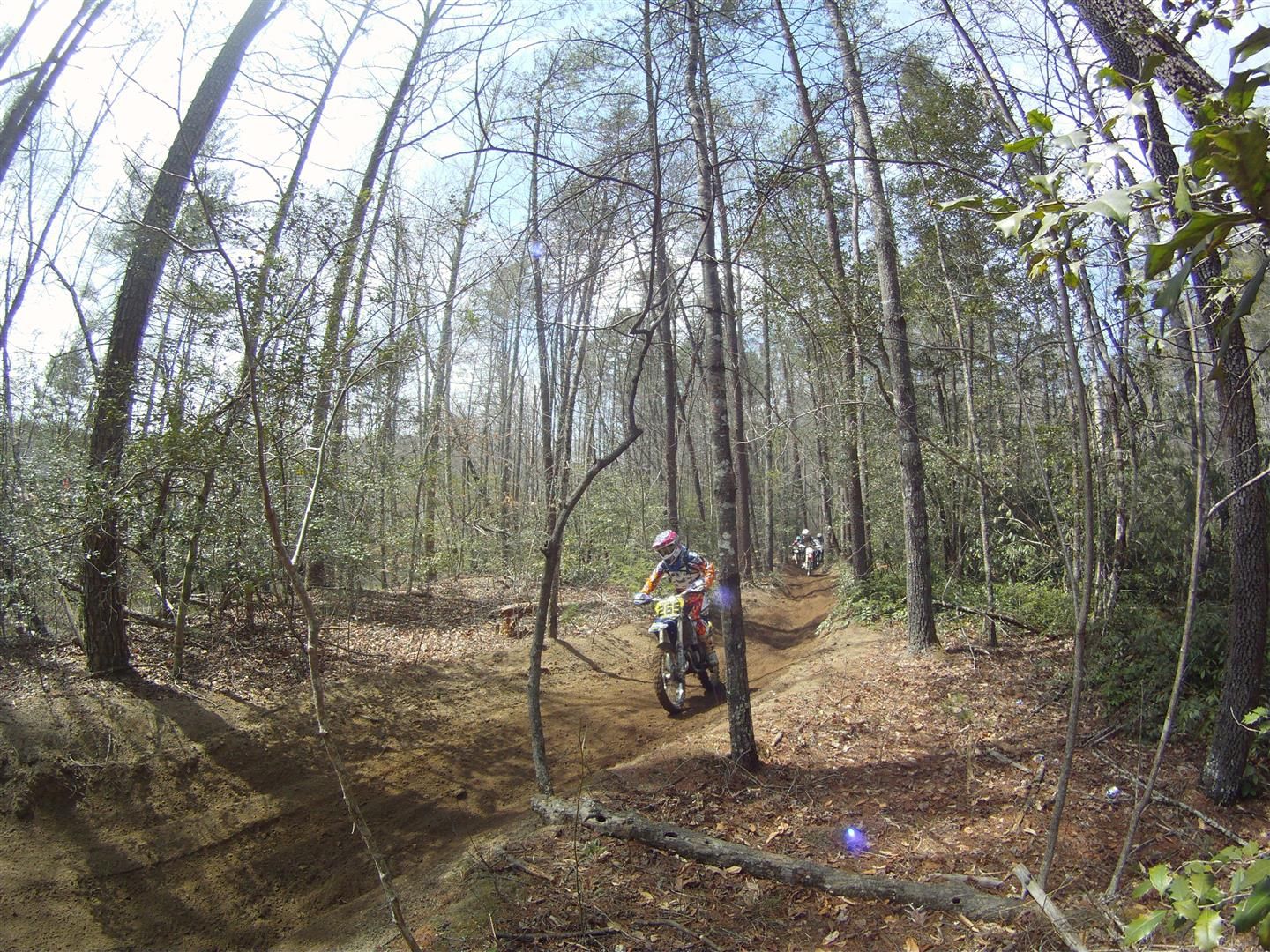 And I myself almost got ran over here, lol.... didn't look like any bikes had been through here so didn't realize it was a cut through (also in video below)
That's all I got.... we had a freaking BLAST!! Weather was absolutely perfect.... sunny and about 70 degrees, dry but had rained several days prior so the ground was just a little moist to keep the dust down, but not soggy or muddy..... perfect! We enjoyed it so much we're going again to the next GNCC race this coming weekend down in Union, SC..... should be fun, hopefully the weather is just as good as last time!
Thread
Thread Starter
Forum
Replies
Last Post