Handlebar risers
02-18-2017, 01:05 AM
Handlebar risers
---
Having spent more money than I should on my 94 CBR1000F I now find I'm getting neckache & wristache. I really don't want to sell and was wondering has anyone fitted handlebar risers like these:-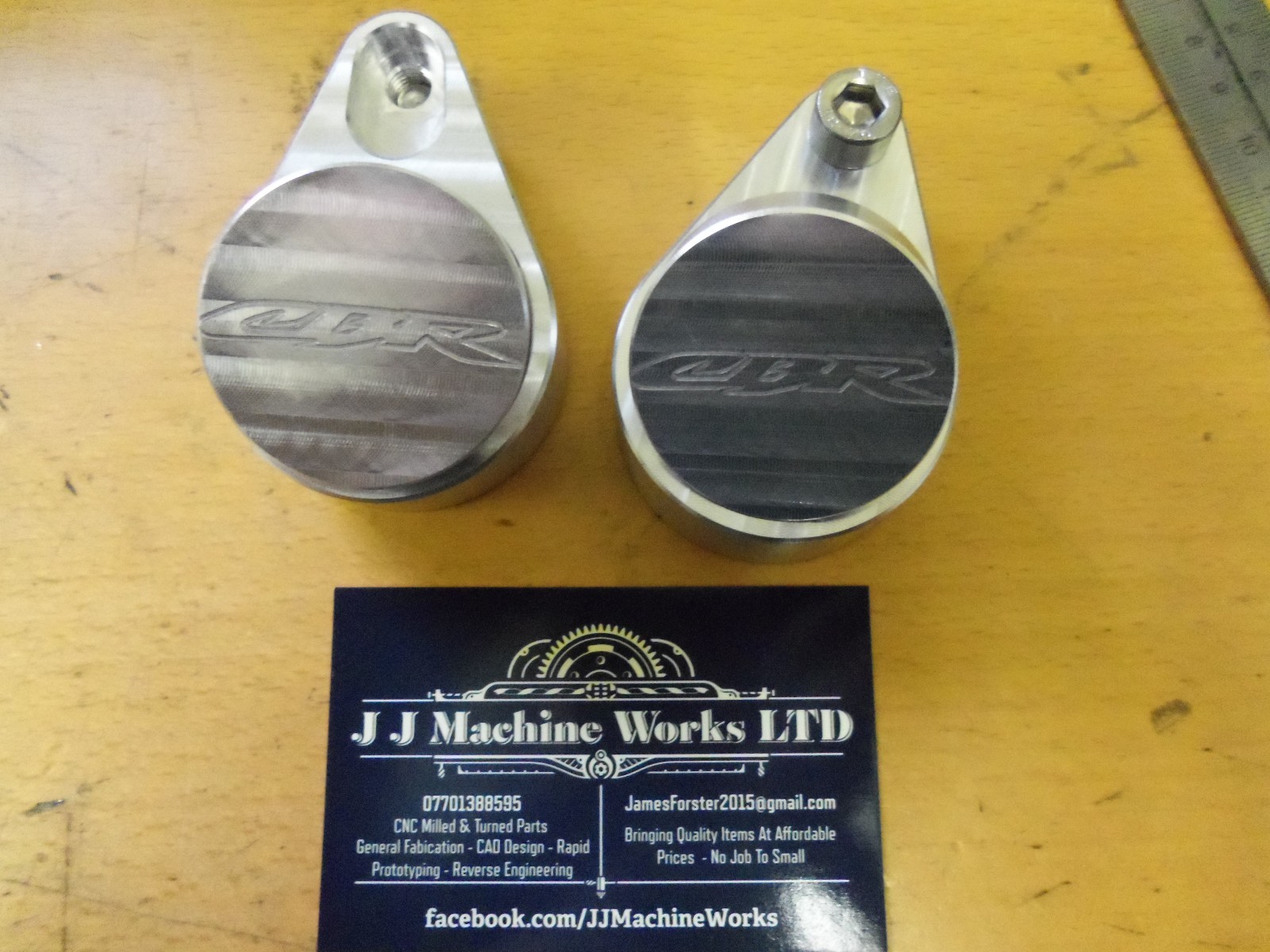 02-18-2017, 02:14 PM
---
Reading on a few other threads it seams you can use early 90's VFR handlebars. Looking on eBay it looks like they not only rise about 15mm but the bars come out of the centre of the clamp rather than at the front like the CBR, possibly bringing the bars back 10mm. has anyone done this on a late CBR1000F please?
02-18-2017, 03:45 PM
Join Date: Apr 2016
Location: South Wales, UK
Posts: 217
---
02-18-2017, 03:49 PM
Join Date: Apr 2016
Location: South Wales, UK
Posts: 217
---
02-18-2017, 11:17 PM
---
Many thanks Exuptoy, no one seams to post after they've made the change to give their comments. The spacers I listed are £50 or there's a set of VFR bars for £30. My only issue is not long fitted Oxford heated grips and superglued them on as per instructions. VFR would be my preference, I'm not excited as to the mounting method of the spacers but it's obviously safe. Good luck with your sale
02-19-2017, 05:27 AM
Join Date: Apr 2016
Location: South Wales, UK
Posts: 217
---
Thanks.
I'd take a chance on the viffer bars and if the look or position doesn't suit then you're not committed to removing your grips and you'd easily get back £30.
Top tip for removing grips is get a long thin screwdriver up inside then flood it with wd40 and slide the driver around in an arc.
This site is quiet but there is a lot of info on here. The problem is the bikes aren't in general circulation these day and are a bit of a relic. Good luck in your choice and don't YOU forget to feedback so others know the difference.
02-19-2017, 08:44 PM
---
Bad idea superglue on grips.

I have a set of Genmar Risers on my 93, similar to the pic you posted above... helps a bit, the VFR bars will get you a bit higher and also back a bit. I also found squeezing the tank a little with your knees takes a bit of strain off the body (my left shoulder is rooted)

The fitting of the risers looks a bit suspect but have not come off yet, even when I accidentally raise the front wheel off the ground.
02-25-2017, 02:54 PM
Join Date: May 2016
Posts: 141
---
And pics too!
I did a 120 mile ride the other weekend and the next day a spot up on my right side shoulder blades has been killing me for the last week, lol!
Other than that everything else has been feeling ok