94 F2 fighter...attempt
07-16-2012, 03:30 PM
94 F2 fighter...attempt
---
This will be my first fighter project so I'm learning the ropes for sure, looking for any input/advice if you have any!
...this is a cost effective build as a 600rr is on my list of goodies to buy!
Currently just missing some pieces, this is how I ride her for now :P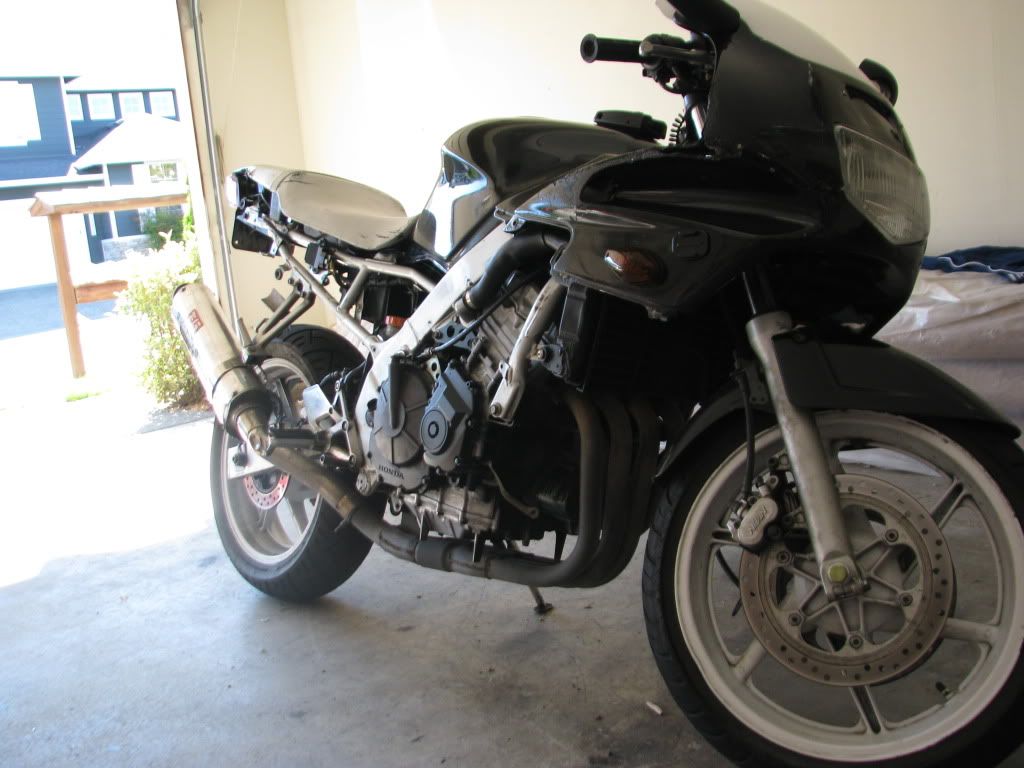 Have stubby exhaust and bar end mirrors on the way.
Dominator dual headlight setup
Ditching the gauges
white frame paint, black accent paint.
buying small LED taillight mount to bottom of seat and cut subframe
Updates and pictures should be short but sweet as I still ride her almost daily!
07-16-2012, 10:17 PM
---
love f2/f3s
advice? a quick way to make it look modern is USD forks - you can completely swap the front end and sell yours - and surprisingly, f2/f3 purists and vintage racers pay a pretty nice premium for good f2/f3 forks - so it's usually a wash on front end swaps (so long as your front end is good.) if you need to see what your options are - here you go
Fork conversion All ***** Racing
i love the dual headlight look - good choice w/ the dominator.
can't wait to see where you go with it. the main thing is - it's your bike. you do what you want to it. you're the one who has to ride it.
07-17-2012, 01:12 AM
---
Definitely. Its the essence of streetfighters! Thanks for the advice, I'll definitely look into it!
Now I play the part waiting game
Will also be picking up some high temp paint shortly for the exhaust!
07-26-2012, 02:09 PM
---
Update time!!!
Got my goodies in the mail, boy do I loove this exhaust <3 My neighbors definitely do too......
Did some painting!
Decided against the white frame paint for now as I don't wanna strip the frame to paint it properly
I'm feeling a lot more confident about the build now, things are turning out nice. Got to extend the headlight wire, finish hiding the rest of the wire, and mount the headlight on!
1 picture beats a thousand words so here's where I stand now!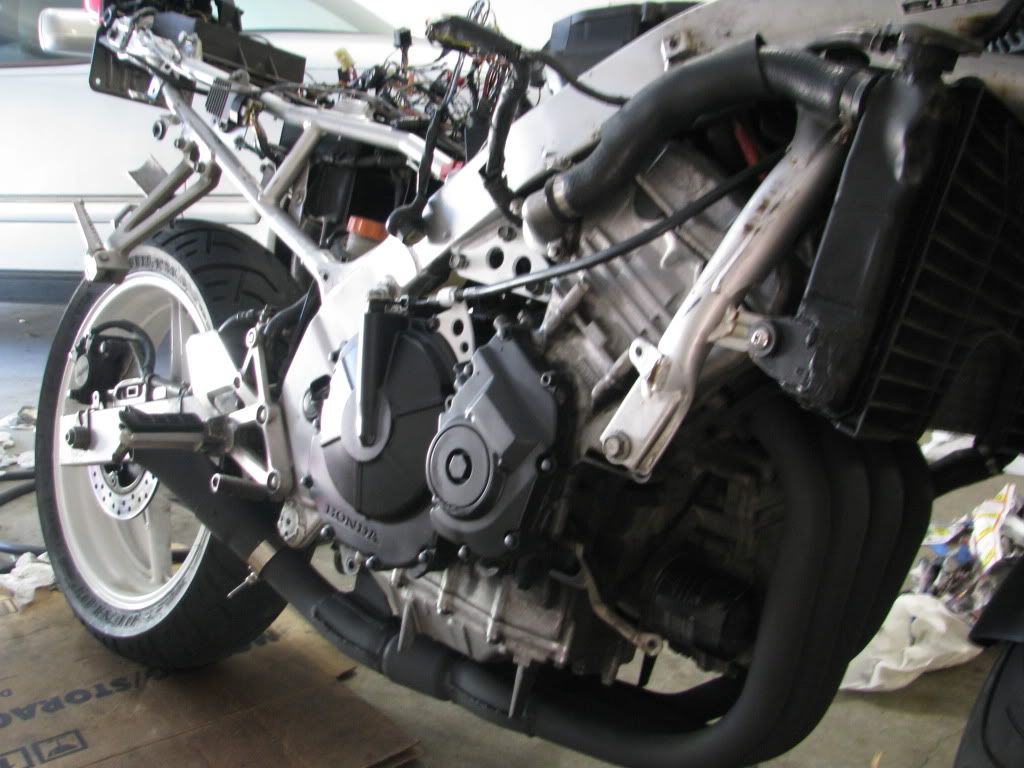 07-28-2012, 01:07 PM
---
Got my headlight on
I love the new look!
need to get proper hardware for my bar end mirrors in order to ride daily again but besides that she's looking up to my standards!
Next might be some flush mounts and frame sliders! Also entertaining the idea of HID's
07-28-2012, 01:52 PM
Join Date: Jul 2012
Location: Global
Posts: 11
---
Looking good. I like the headlight and in my opinion the HID's would look sick.. You would have to go with anything over the 6K (i think) would be too blue. But it looks good and the direction you are headed is nice.