Spain 2015
04-28-2016, 04:37 AM
Spain 2015
---
Just incase you guys are planning any trips this year, hopefully the below will make you ALL go to Spain which is a pain if you live in the States hahaha as most of you guys do. This is from last year and I've been the last two years.


Instead of putting all the pictures separately, I've uploaded into this zip file, so fee free to download and see the scenery. Enjoy.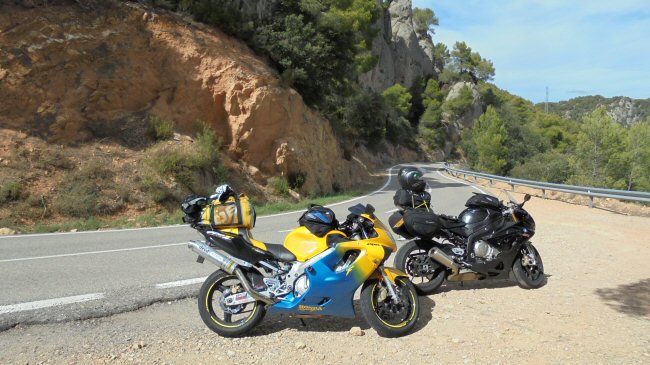 Well, forgot to post the trip, but here goes. Had a fantastic 11 day trip to Spain. I've included all the maps and if anyone wants them in Co-Pilot or GPX or Tom Tom just ping me!

I've included some pictures but they never do anything justice do they. I've also included the route as well so that you guys may also see where we went. There was detour on a road called the L551 and believe me this is the greatest road ever made and Spain is full of epic roads. If you like twists and turns and track like road, it goes on forever, is EPIC. I've added the pictures in the zip file so you can see where it is, believe me, DO IT!!!

B&B/Hotels were averaging around 30Euros per night twin rooms... so even the cost was kept down. We averaged I think around 230-250 miles per day with loads of stops and drinking during day and lunches. Never did we feel rushed.
---
Last edited by Pugheaven; 04-29-2016 at

08:14 AM

.
04-29-2016, 08:13 AM
---
Weird the maps, aren't showing the route on this forum yet the other one I've posted are... don't get that... they should be just links, but it's just trying to show them. Damn it.
Thread
Thread Starter
Forum
Replies
Last Post