Pics of my F4i with Fighter Jets
12-23-2009, 04:57 PM
Pics of my F4i with Fighter Jets
---
j/k no fighter jet shots..... Went for a cruise by the beach instead.
No I'm not that mean.... here you go....
Yes they are real fighter jets that once flew but now decommissioned and put up as display.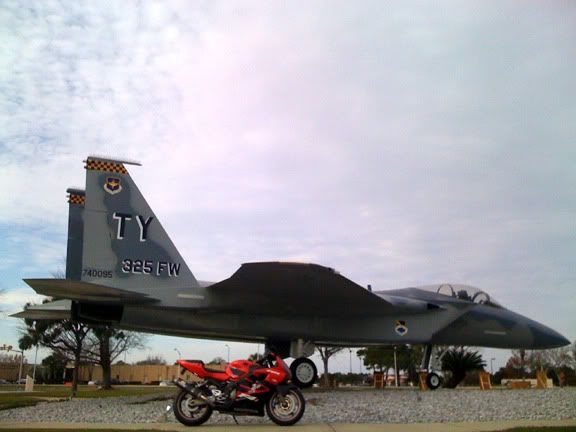 *UPDATE* ~ 27Dec2009
Went for another cruise today.....
The fastest jet in the WORLD! SR-71 Blackbird (Spy Plane)
---
Last edited by YiNYaNg; 12-27-2009 at

07:07 PM

.
12-24-2009, 02:08 AM
---
your at tyndall?i live around tally and plan to be down there in march, im in iraq right now thatll be my r&r time.. I'll be on my 954 and i have a couple of buddys ridig gixxers and one marine on a r1. but let me know and we can swing by there and go for a ride. do you have to have a reflective belt or vest to ride on post? Im army btw.
12-24-2009, 02:42 AM
---
---
Last edited by YiNYaNg; 12-24-2009 at

02:47 AM

.