View Poll Results: September 2012 Ride of the Month Vote!
volcom440
36
43.37%
Sebastionbear
40
48.19%
Steven_Tiger
7
8.43%
Voters: 83. You may not vote on this poll
*September 2012 ROTM Voting Thread*
09-19-2012, 07:11 PM
*September 2012 ROTM Voting Thread*
---
Ahh, September. One of my favorite months. The weather starts cooling off a bit, the roads are still clean, and bugs start going away.
Welcome to the September Ride of the Month Voting Thread.
First the rules, then we'll get to the contestants:
1. Only contestants and staff can post in this thread.
2. Only one vote per IP. Don't try to cheat because cheating is lame.
Here are the contestants in no particular order:
volcom440
Sebastionbear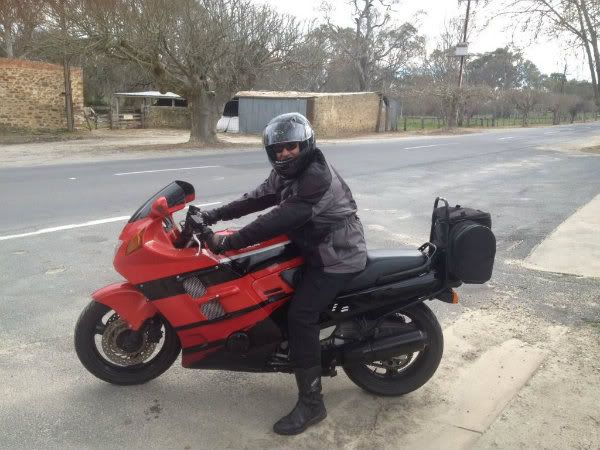 Steven_Tiger
* As always, if you'd like me to use a different pic, just let me know which pic you'd like me to use
from your album
.
Best of luck, guys.
09-20-2012, 12:23 PM
---
awesome here we go! ok guys a little back ground on my bike here.
its a 2004 cbr 600RR, i've owned her about a year and a half now and put about 10,000 miles on it. mod list as follows, nothing crazy ridiculous but i think shes perfect haha
4300K DDM HID kit
Tripage LED third eye
Tripage LED tag light plate
Tripage LED brake light flasher relay
520 conversion kit(-1 +2) with red EK chain
red sprocket nuts
Bikebolts.com red bolt kit
fren tubo type 3 kevlar brake lines
motorcyclefairingsrus custom fairings
evotech keyless gas cap
ASV C/5 Shorty levers
Yoshimura RS-5 slip on
Pro Grip Rim Tape
DB windscreen
and here are a few more pictures of what she used to look like and the current fairings.
i hope you like it as much as i do. thanks for voting!!
---
Last edited by volcom440; 09-20-2012 at

01:44 PM

.
09-20-2012, 07:04 PM
09-20-2012, 07:48 PM
---
that's what I was thunking too
sufficiently erroneous even
lol
but the biggest common-mistake is .....he's not a competitor - so that post is toast
---
Last edited by Sprock; 09-20-2012 at

07:57 PM

.
09-20-2012, 07:50 PM
---
I really wasn't going to take this too seriously - and probably still won't
Much prefer a ride, then a nice mellow Barossa Red a good book and better woman!
But, the blinged up whippersnippers deserve respect and to be placed high on the list of desirable bikes - but not as high as the venerable, proven, beautiful in their originality, CBR1000Fs.
I give you..........my proud old work horse, 123,000 km on the clock. Runs like a Swiss watch, pulls like a Great Western Railway Locomotive, has the looks of a (slightly aged) supermodel, handles beautifully and most importantly of all, brings a smile to my face every time I ride it, be the distance small or large.
The Downunder CBR1000F basking in the beautiful Spring sunshine.
A 'Bear and his bike.............
So, if you're into solidity, longevity and levity - the CBR1000F deserves your vote!
Cheers, SB
---
Last edited by Sebastionbear; 09-20-2012 at

07:52 PM

.
09-21-2012, 07:46 AM
Join Date: Jun 2012
Location: Australia
Posts: 23
---
My Aussie bike is still very much a work in progress.

When that photo was taken the only mods were:
- double bubble dark tinted screen
- rim tape

Since then I have added:
- pipe
- fender eliminator
- ventura racks

Still to go:
- flush mount indicators

I've only owned the bike for about 6 weeks. It was bone stock when I got it.

I'll try and get some current pictures this weekend.
09-21-2012, 12:41 PM
---
what are these racks you speak of?
09-21-2012, 03:58 PM
09-21-2012, 04:06 PM
---
ah ok, never heard them called racks before it threw me off.
09-24-2012, 01:03 AM
Join Date: Jun 2012
Location: Australia
Posts: 23
---
New pics of my bike:
And with my mate's Gixxer. Older pic, but awesome nonetheless.