View Poll Results: September 2010 Ride of the Month Vote!
DragonCBR
7
7.14%
newell
25
25.51%
r3voltn1
29
29.59%
R Dub
6
6.12%
bambam
22
22.45%
redzintimidator
9
9.18%
Voters: 98. You may not vote on this poll
*September 2010 ROTM Voting Thread*
09-13-2010, 07:51 PM
*September 2010 ROTM Voting Thread*
---
It's time once again for the big ROTM show!
It will be interesting to see how this one turns out as we have a really neat selection for September.
The rules are the same as always, but here's a recap.....
1. Please, only one vote per IP. Attempting to cheat or irregularities in the voting won't end well. This is a friendly competition for bragging rights and a title.... no need cheat.
2. Only contestants and staff are allowed to post in this thread. All other posts will burn.
Here are the contestants in order of nomination:
DragonCBR
newell
r3voltn1
R Dub
bambam
redzintimidator
** As always.... any contestant who would like a different picture used for their bike, just let me know. Remember, though, it has to be a pic in your album. These were chosen on the basis of uniform size/orientation and clarity, but I'll use what you all like.
Also, feel free to post up mod lists and whatever additional info/pics you'd like.
Good luck, riders.
09-14-2010, 05:53 PM
---
I guess I'll go first and promote my ride with the additional pics below and mod list for review. This is not your typical "bolt something new on bike". This bike was completely stripped to the motor and painted every part. The chin spoiler was the origional fairings cut down. All other body panels were hand fabricated 16g sheet metal. All parts were used from other bikes as needed for the look I was trying to achieve.
I also want to say the other contestants bikes are very nice and some are exceptionally clean. Good luck to you guys.
MODS:
RC 51 SP1 FRONT RIM
8" X 18" HONDA CIVIC AFTERMARKET CAR REAR RIM WITH 240mm WIDE TIRE
VFR 800 SINGLE SIDED SWINGARM
V ROD HEADLIGHT
ZX 12 FRT BRAKEHANDLE FOR SMALL RES
ALL BODY PANELS CUSTOM MADE
TANK MODIFIED TO FIT OVER AIRBOX
CUSTOM EXHAUST WITH CHROME TIPS
EVERY SINGLE PART PAINTED EITHER BLACK / WHITE / 2010/11 FORD MUSTANG "GRABBER BLUE"
AFTERMARKET PEGS ON STOCK PAINTED REARSETS WITH KNURLED HOLES
ACCENTED WITH SPIKES ALL OVER
BATTERY / WIRES / ECM / RELAYS RELOCATED
I HAVE OVER 300 PICS OF THE BUILD HERE:
http://s892.photobucket.com/albums/a...fighter%20929/
---
Last edited by r3voltn1; 09-16-2010 at

10:47 PM

.
09-14-2010, 07:28 PM
---
Well its going to be hard to compete with r3voltn1 but I'll give it my best shot.
Here is the day I brought it home
After a little mishap
Putting it back together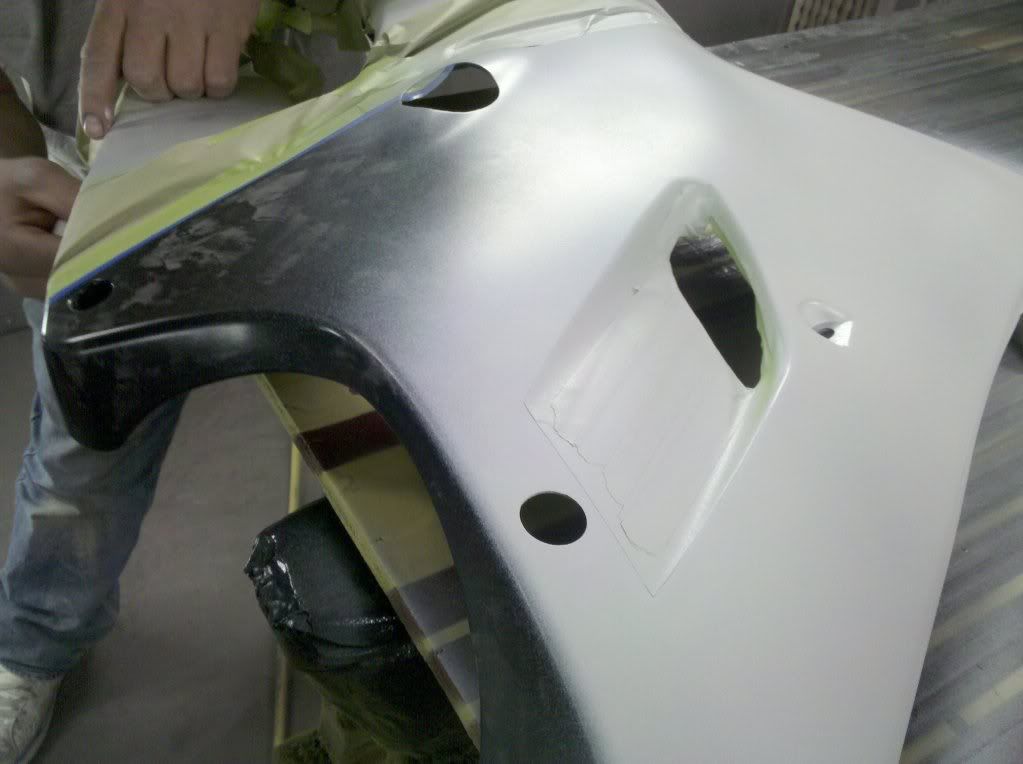 And Now
I painted the air duct covers and mirrors gloss black to match the bike and the air inlet covers white to try and make that pop a little bit.
Hope you like it....And vote for me
---
Last edited by R Dub; 09-14-2010 at

07:33 PM

.
09-15-2010, 06:52 AM
My 929
---
this is my third blade, and my 6th cbr, and by far the cleanest and unmolested. This bike prolly wont compete with a 10,000 fab hour fighter in this group(JJ), but the list of goodies are common and have more to do with maint. This is a 2001 929RR , it has about 4000 mi on it now, after having bikes that were chopped up and way too loud, i had the thirst for a Fuel injected blade in near perfect , stock condition , after lookin for a long time , i found this gem, it was still in the plastic darn near.. original tires and all , you could see he was not a rider ,he told me it scared the chit out of him. the clock had 2800 mi.and the tires were not even scrubbed in.after the switch to Rotella, cleaned up the chain and switched it over to maxim chain wax. i put so much wax on the bike , it fell off....refurbished the clear screen(this was the olny part the PO didnt know how to take care of). the bike runs absolutly exelent , the best running moto i have ever had, i ride hard and quiet. Thanks too everyone who helped me in this forum , the group of peeps here are the most helpful and supportive group you will find on a computer and have had a lot of fun and concider yall a second family...Thanks for reading my list of non-mods and thanks for the vote...
---
Last edited by bambam; 09-15-2010 at

06:56 AM

. Reason: double posted a pic and cant figure out how to drop it
09-17-2010, 10:11 PM
---
here are mine
Taking care of the lady with love, 23 years old and still the orginal paint!, I put larger wheels and tires foor the improve handling,, otherwise it is the same as when it was constructed!
---
Last edited by kilgoretrout; 09-18-2010 at

10:31 PM

. Reason: big pics for you, too! :)
10-02-2010, 07:43 AM
---
Congratulations to our September 2010 ROTM Winner:
r3voltn1 !!!

That's a very clean and unique fighter you've got there. Ya did a hell of a job on it, and it looks like the people agree.
Now for the bad news: The trip to the bahamas has been canceled. Instead you've won a no expenses paid trip to Longview, Texas!!!
Thanks to all the other contestants this month. Some really great cbrs, and a real tight race.