View Poll Results: 2014 CBR of the Year
JNSRacing
15
39.47%
archie88
3
7.89%
AccountSaver
2
5.26%
vfrman
0
0%
Bugkiller
1
2.63%
john lindley
5
13.16%
Riggerman
0
0%
mika_u
1
2.63%
ambeos5
5
13.16%
msebastianCBR
6
15.79%
Voters: 38. You may not vote on this poll
2014 CBR of the Year
12-13-2014, 11:04 AM
2014 CBR of the Year
---
This is the voting thread for CBR of the Year, 2014.
Everyone can vote in the poll, but only contestants and staff are allowed to post on this thread. Posts made here by anyone else, will be deleted.
Contestants are encouraged to put up pictures and write-ups of their bike here.
Please do not pimp votes in the new member area. The off topic and other bike forums are the more appropriate places for it. However, a mention to vote in your signature line is permitted anywhere on the forum.
Only 1 vote per member is allowed. Vote whoring will be considered cheating. Anyone caught cheating will be banned for life....
Good luck to all of the contestants!
Here are the the nominees (in monthly win order):
JNSRacing's F2
FOGeologist's F3
Archie88's 1000f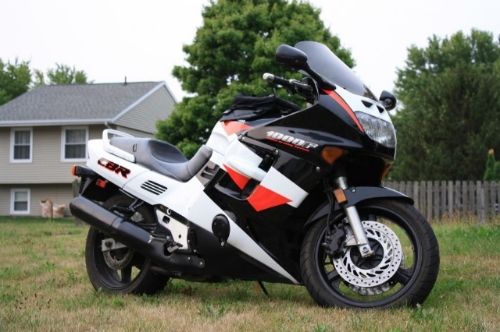 AccountSaver's 600rr
Vfrman's 900rr
Bugkiller's 900rr (shown here with butcherspencil)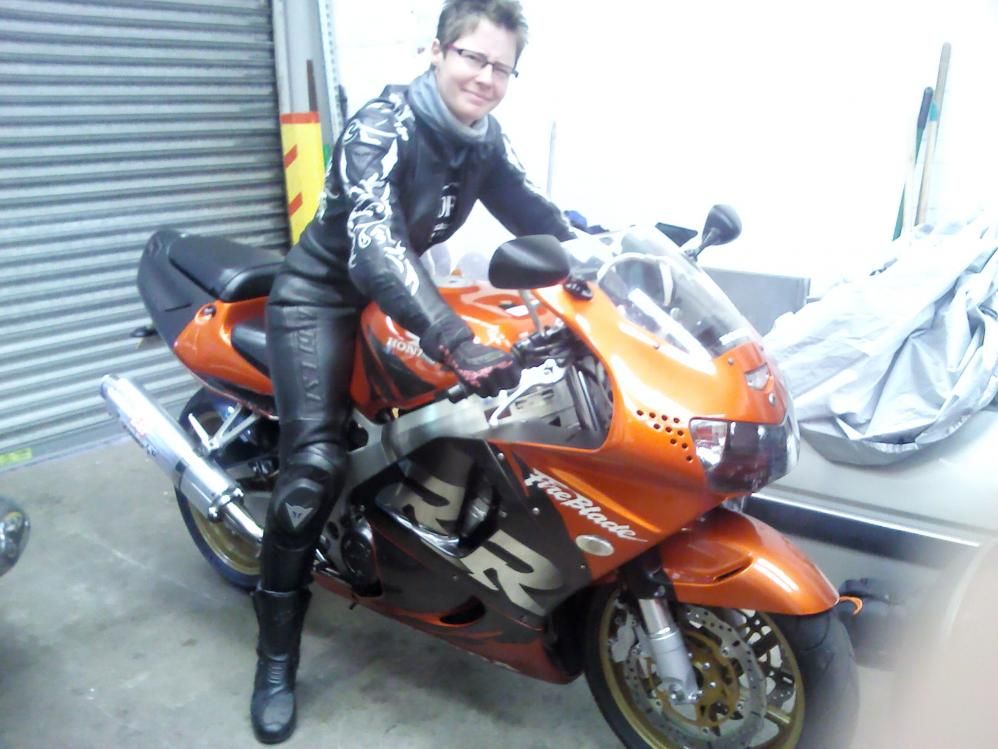 john lindley's 1000f
Riggerman's 929rr
Mika_U's 954rr
ambeos5's 900rr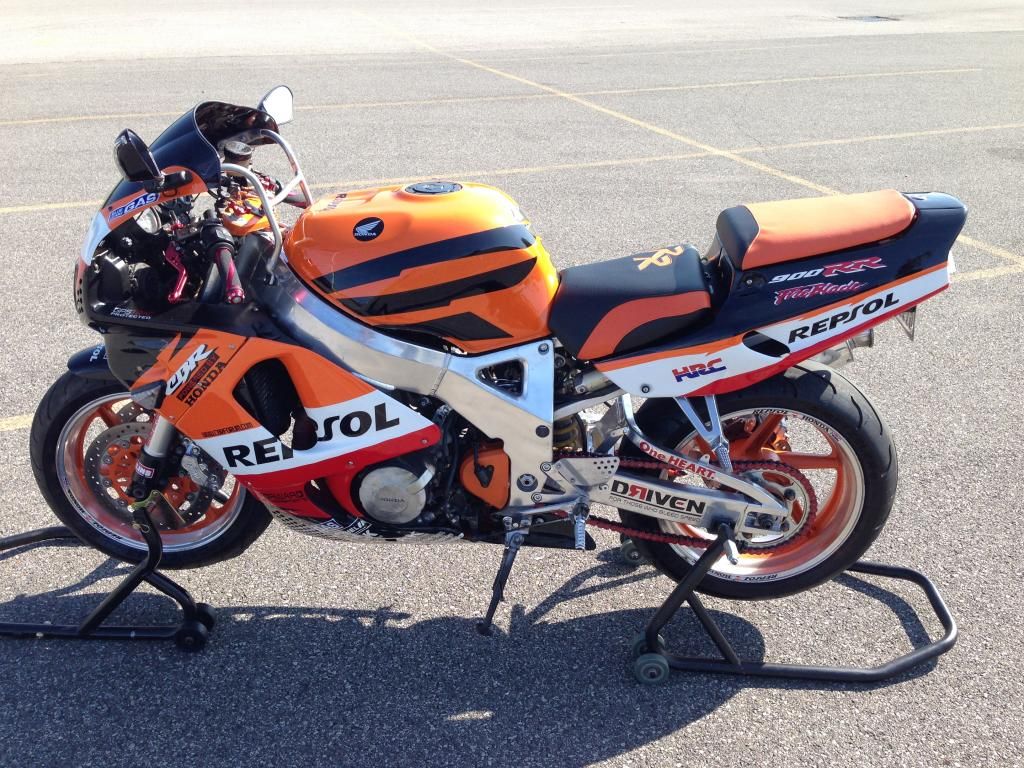 msebastianCBR's 954rr
If anyone would like a different picture up here, PM me.
---
Last edited by 74demon; 12-13-2014 at

11:26 AM

.
12-13-2014, 02:20 PM
---
Here is my 95 CBR900RR i found her in a field in Kentucky when i was driving threw. I contacted the owner to see if he would sell it considering it was the same year i was wanting. I ended up buying her but she had set for quite a while, so i stripped her down and started rebiuding her. It toke a while of working on her everyday and loads of new parts. And lots of help from Vinman and JC, but today im glad to say she gets lots of looks everytime i bring her out and she get alot of respect from the amount of power she now produces. I am happy with the build, even more with riding her down the streets. No longer will she be neglected, she is kept in a heated/cooled garage when im not riding and im very attentive to keeping her clean. I have plans on some other work for her a project is never done
Thanks for looking!
A little about her current state:
LED Headlights 6000K ( non ballast type)
ALL in One LED tail Light
CBR1000RR LED running lights
Smoked Windowshield
Powerpipe Air Filter
Voltor Racing Chain
Sun Star Sprockets
Full Yoshi RS3 Exhaust
Custom made Seat Covers
Repsol Honda Fairing Kit (with some custom decals made by me)
Complete Stainless Steel Fairing bolt Kit
DBS Gel Grips
Strata 7 Preload adjusters (Fork)
Strata 7 Adjustable clutch/brake levers
Strata 7 GP Pegs
all Brake Calipers and parts,swing arm and Frame chromed
Rims/brake rotors were stripped and painted to match Repsol colors
Waterproof Voltmeter installed in right fairing wired to the R/R for accurate readings
LED Turn signal flashers (no resistors)
LED turn signal mirrors (wired for both running/turn signal)
LED lighted bar ends (wired for signal only)
LED Micro turn signals in rear (added because tail light didnt look to be enough)
LINXUP GPS Tracker
Autopage Alarm System w/LCD remotes and Red/Blue LED on bike when armed
Factory Pro +4 Ignition advancer
Strata 7 Grounding kit
Brake Alert for rear(Flashes Quickly 4 times then steady when brakes applied)
All ***** Front Fork/Dust seals
LI Battery
Metzler M5 Interact tires
All EBC Brakes
Running Repsol full synthetic oil and DOT 5 Brake fluid
EBC SRK Clutch Kit
all Cables replaced with Motion Pro (Throttle,brake,choke ect.)
M-Tech Quick Action Throttle
Engine was drained and cleaned along with cooling system
APE Cam chain tensioner
custom paint/decal work on tank to match Repsol kit (all decals under clearcoat)
some sensors and wiring was replaced as needed(Replaced with all OEM Honda Parts)
Front/Rear bearing replaced with TIMCO bearings ( it had been sitting wasnt taking the chance they were bad)
Header wrap added from the engine to the muffler ( controlling heat to the fairings)
Alot of cleaning!!
The LED Headlights was one of the first things i bought for the bike
A little before and after shots
Future Mods will include:
Viking mod (With help from JC)
Misc parts sent to be powdercoated (Vinman911 does great work)
New front/rear brake rotors
Jet Kit
trying to find a digital dash i like to install
and im sure ill find some other stuff to do
12-15-2014, 02:32 PM
---
That's nice, ambeos5! Let's put the Repsols together...
I'll just post basically the same synopsis of the build that I used for the ROTM thread from earlier this year.
Here's how it started... bent forks, bent clip-ons, bent subframe, missing/broken plastics, windscreen, mirrors, signals, etc.
Started tearing it down.
Two Brothers race header and frame sliders mounted.
Polished the stator cover, top triple clamp, and OEM rearsets.
After polishing the rearsets, I did further work to them, to give them a more sporting, more modern look.
Replaced the bent fork stanchions, and rebuilt the forks, installing stiffer Race Tech linear rate springs.
Straightened the subframe and installed fender eliminator.
Repacked/refurbished/resurfaced the Two Brothers muffler that came with the old full exhaust set, taking it from this:
To this:
Getting started with fairings and new ZG windscreen.
Fairings all mounted, new levers, mirrors, braided stainless brake lines, front and rear, billet clip-ons, 520 D.I.D. chain with AFAM sprockets, etc...
Above is how it looked at the time of February's ROTM - since then I liberated the OEM hugger from the race bike, and mounted it on this one, which finishes the rear a little better.
It's a
looooong
way from done, but I haven't had time to get back to it yet!
* Repsol replica bodywork
* Zero Gravity SR Windscreen
* Two Brothers race header
* Shortened, refurbished, and polished Two Brothers muffler
* UNI filter & carbs jetted/tuned for intake/exhaust mods
* Vortex race clip-ons with Renthal Kevlar superbike grips
* AFAM race sprockets with D.I.D. Erv3 chain
* Forks rebuilt with Race Tech .95 kg/mm springs installed
* Competition Werkes fender eliminator
* Vortex billet keyless gas cap
* Braided stainless steel brake lines front and rear
* Billet folding/adjustable levers with Repsol scheme
* Billet passenger pegs on modified OEM brackets
* Pro-Tek front M/C reservoir cover
* Polished top triple clamp and stator cover
* OEM rearsets drilled with countersunk holes and polished
* Lighter mirrors with more "modern" profile
* Modified OEM gauge cluster for lighter weight
* Hand grenade valve stem caps, LOL
---
Last edited by JNSRacing; 12-25-2014 at

11:38 AM

.
12-15-2014, 03:40 PM
---
Two very nice bikes above, good luck to you both. Here is my break down of my bike and how far it has come along.
I bought my bike with the head off of the engine and the bike was abused and ragged out by the PO. The bike had 10,162 miles on the bike and was in very bad condition. This was taken before I purchased it, the condition is not noticeable from looking at it.
So I got the bike home and started digging into the bike and stripping the bike down. I noticed the scoring in the cylinders and was told that all 954's have this type of scoring. A few shots of the engine.
There was speaker wire used to connect the front and rear signals. The OEM harness was cut up and pieced back together with wire nuts. One of the front calipers only had one bolt and the other caliper had a longer bolt with about 6 washers on it to hold it down. And just tons of other problems like this. So I stripped the bike down about 90% and started fresh. I tagged and bagged everything as I went along. I went through all of the bolts and nuts and replaced everyone with new OEM (everyone.) I did not want to risk anything being wrong. I found many other pieces missing and replaced them with new as well. So after determining everything needed in OEM parts I placed my order ($2,734.43) I then sent several parts out for powder coating ($260.00) and then ordered a lot of stuff off of eBay for the bike ($577.00) With all my parts I started my build you can find that here:
https://cbrforum.com/forum/cbr-954rr...nhappy-148244/
and
My 954RR Build Thread - Honda Motorcycles - FireBlades.org
Some pictures from my build (Did not take the time to stop and take a lot of pictures)
Stripped, primed, and painted the frame, sub frame, swing arm, and lower bracket with Bed Liner. It has held up very well.
Some misc. parts painted and powder coated (Brembo decals for looks)
CBR 1000RR pegs on front and rear sets
Some new parts
Old radiator to show the abuse from the PO
Going back together (Not practical but it worked) Rebuilt and painted front forks. Had to grind some areas down to fit, but repainted before final assembly.
Painted upper triple with powder coated fork nuts, painted bars, and a 1000RR emblem.
Polished and painted rims with new rear wave rotor (front wave rotors are on the way now) and new Michelin Pilot Power tires.
Back on the ground (first time in 2 years)
Getting there
10,162 original miles (LED gauge swap over the winter)
Just about there
Exhaust on (Still waiting on new OEM headlight) Ohlins decal for looks
And she is done
This winter I am rebuilding the motor and cylinder head. Other mods I will be doing over the winter is:
Solo seat cowl
Front wave rotors
LED gauge swap
Custom Steering damper
Underbelly exhaust
Carbon Front fender, rear fender, and ram air covers
PC5 with auto tune
Alarm system
And last but not least:
New fairings
12-15-2014, 03:52 PM
---
Nice work, msebastion, and wow, that PO (and maybe other POs)
really
let that thing go!!
12-15-2014, 04:04 PM
12-15-2014, 08:39 PM
---
JNSRacing , i love those rear sets they really look good. One of the nicest F2's ive seen, great job.

msebastion, I really love it when people take these bikes that PO's have let go and people like us make them shine better than new. Mine was in rough shape when i got her too. Great job on the rebuild.
---
Last edited by ambeos5; 12-15-2014 at

08:54 PM

.
12-16-2014, 07:37 AM
---
Great group of bikes! Good luck, everyone!
12-17-2014, 05:10 AM
---
JNSRacing , i had those same valve caps...lol we must have got the fairing from the same company they came with the kit(Mine did anyway). I switched them over to the billet Aluminum Racing 90 Degree angle ones though alot easier to adjust the pressure now
12-17-2014, 08:54 AM
---
Yup, that's where those came from!
I've got Bridgeport right-angle stems in both the wet and dry racing wheel sets, for the race bike, but I need to get another set for the Repsol F2... I'm going to put them on when I powder-coat the wheels and spoon on new rubber.