***** 2008 ROTY Voting *****
01-15-2009, 08:27 AM
***** 2008 ROTY Voting *****
---
Here are your active 2008 ROTM winners!
Please PM me your vote
with the
members name and ROTY
in the subject line. Since we are late starting the voting will run until Feb 5, 2008 at 11:59:59PM EST. Good luck to all!!!
djhh212
FNQuickF2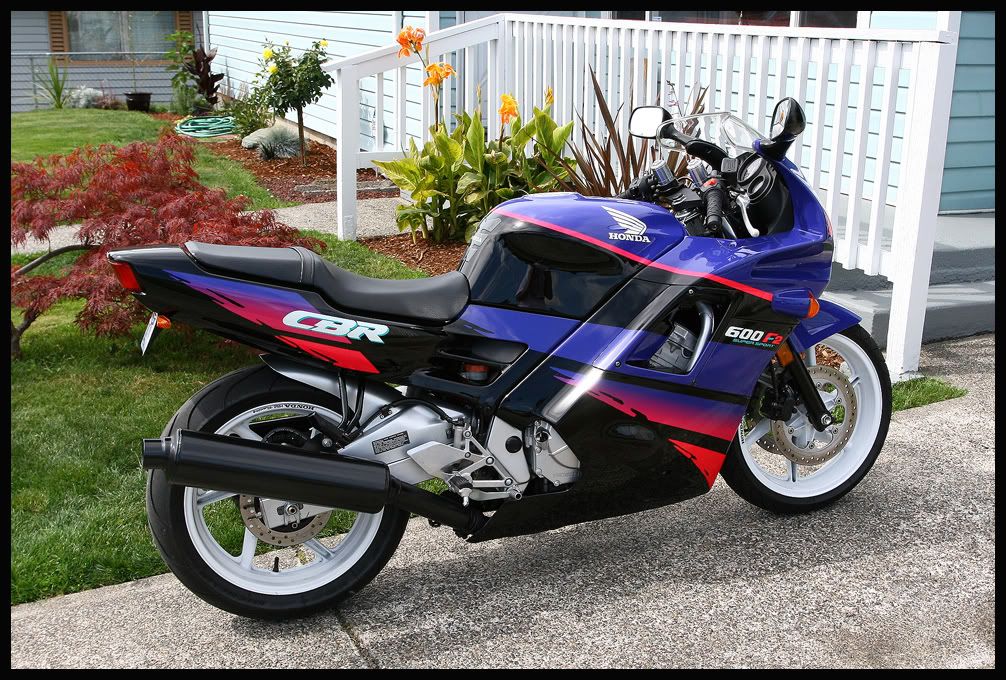 Red600RR
F3Racer
TK954RR
Aken

Tbagr
ffingers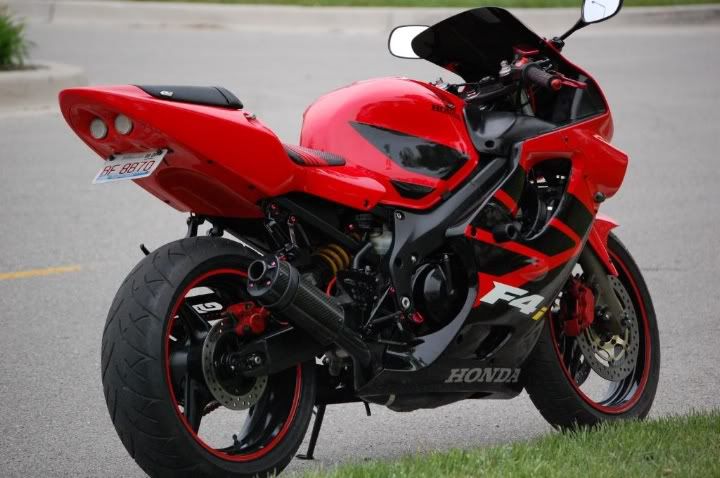 imzaanedoo
01-15-2009, 08:41 AM
RE: ***** 2008 ROTY Voting *****
---
Some of you might wonder why only 9 bikes. F3Racer won twice and there was no August ROTM. Also, any member not in good standing was not considered for ROTY.

For those competing please post up more pics and descriptions of your bike. I did try to use some that were PMd to me but apparently where they are hosted they do not show up here so I used what I could find.

Only ROTY competitors will be allowed to post in this thread. Please feel free to show the love in Off Topic or a bike specific area.
01-15-2009, 09:44 AM
RE: ***** 2008 ROTY Voting *****
---
Ok...
Great line up of bikes...glad to be participating guys, good luck to everyone. Those are some awesome rides !! [sm=smiley20.gif]
Heres my mod list and link to my build thread:
My 19 Page CBR Forum Build Thread
[/b]
Appeared inJan. 2009 SuperStreetbike Magazine
[/b]
MODS:

Black Forged Aluminum 10 Spoke Marchesini Rims
Ohlins TTX 36 Rear Shock
Carbon Fiber Works Rear Hugger, Front Fender, Exhaust Shield, Chain Guard
Gilles Black VCR 38GT Rearsets w/ Carbon Fiber Heelguards
Motovation Axle & Fork Sliders
Painted Black Subframe
Gilles Chain Adjusters
Gilles Lifters
Tripage Integrated CA Taillight
Tripage New Style Bracket/FE
Akrapovic Full Titanium EVO Exhaust
Power Commander III usb
Dynojet Ignition Module
Dynojet Quickshifter
Dan Kyle Block Off Plates/PAIR Mod
DNA Racing Airfilter
Gutted/Ram Air Intake
CTS Suspension Preload Adjusters
Vortex Oil Cap
Brembo/Carrozzeria GP Rear Brake Relocator
Brembo HP Front Calipers
Galfer Front and Rear Steel Braided Brake Lines
G-Craft Relocated Rear Brake Reservoir
Braking Front and Rear Wave Rotors
Rizoma Grips and bar ends
HRC Reservoir Cover
Powdercoated Suspension Linkage & Front Reservoir Bracket
Red 08 Lowers
Black Mids
RED Silicon Samco Hoses
Rizoma Billet Crankcase Cover
DDM 4500k Dual HID's
Rizoma Prototype Sport Mirrors
Full Set Honda Carbon Fiber Pads including Euro Bridge and Meter Panel
OEM Seat Cowl
Hotbodies Flushmounts
BrowningBuck MOTY Gauge Red/White/Red w/ Acumen Gear Indicator
ASV C/5 Levers
Lawst Caws Frame Plugs
Ten Kate Carbon Fiber Toe Guard
Shogun Frame Sliders and Spools
Powdercoated Exhaust Shield
Woodcraft Case Covers
Carbon Fiber Vinyl Seat & OEM Cowl Wedge
PUIG Racing Black Windscreen
Black Driven Rear Sprocket
*** Racing Radiator Guard
TWM Black Gas Cap
The day I brought her home:
And now:

01-15-2009, 11:57 AM
RE: ***** 2008 ROTY Voting *****
---
I really need some new pics (damn winter). 02 954RR, 60k something miles, Puig windscreen, pazzo shortys, gel grips, ss lines, ebc pads, storz dampner, teather, RR fluid caps, white face gauges, hid*s, K&N filter, sargent seat, custom undertail, custom flushmounts, barnett carbon fiber clutch, custom painted wheels, gp pegs, painted rearsets, Jardine rt-1 can (cut down), driven chain and sprockets (+2 rear), pc3, custom tank pads, custom stickering and pinstriping, shogun sliders and spools. All i can think of for now. Bike has also been crashed and rebuilt, 100% work done by me, no one else has ever laid a finger on it
.
01-15-2009, 10:38 PM
RE: ***** 2008 ROTY Voting *****
---
I do not know ... try posting it again. Contestants are allowed to post up here so no reason for it to be deleted. Non contestants should post in the ROTY thread in Off Topic but Aken can post in here. I never saw you post in here ... the forum is possessed [:@]



01-16-2009, 07:34 AM
RE: ***** 2008 ROTY Voting *****
---
http://www.youtube.com/watch?v=nKgCKL0AZfA
http://www.youtube.com/watch?v=sKVt7...eature=related
CURRENTLY IN THE SHOP GETTING THOSE CARRAZZERIA WHEELS INSTALLED WITH NEW TIRES!!!!!!!!!!!!
titax levers
puig double bubble
vortex frame sliders
comp werkz f/e
steel braided brake lines
trackday plates
front flush mounts
trackday name kit
carbon fiber heel guards
carbon fiber midpipe heat shield
pc3 w/custom map
carbon fiber front fender
carbon fiber rear hugger
carbon fiber fuel cover
carbon fiber tank trim
carbon fiber tank pad
carbon fiber knee grips
carbon fiber tail trim
carbon fiber chain guard
carbon fiber seat cowl
carbon fiber triple tree
carbon fiber guage cover
painted heat shield
painted shock linkage
painted rearsets
painted rear pegs
painted subframe
apinted midpipe
08 black midfairing swap
tapeworks RADS
carrozerria wheels
best sportbike in class april 08 savannah ga, 3rd in class nov 08 hinesville ga