Tank bag?
11-10-2017, 12:42 AM
Tank bag?
---
Not sure if this is the right subforum for this question....
SW-MOTECH EVO Daypack QUICK-LOCK Tank Bag | 5-9L | TwistedThrottle.com
I'm looking at one of these for use on my 89 CBR600. I've heard some good stuff about these being the best but yet haven't heard anything about the tank ring install...Not wanting to permanently modify this bike and not real sure I understand the install instructions as my bike doesn't have the screws shown in the youtube they put out.
Anyone here use one on an old CBR and have some input? Granted I may have to look at something else eventually. I have written the company around 24hrs ago via email. No response yet...
11-10-2017, 03:01 PM
---
I've not used a tank bag myself, but I have used a top box and Renntec rack on the back.

The advantage of that system is it is secured to the bike and big enough to accommodate a couple of helmets.

The Renntec rack is quite unobtrusive and attaches to the grab rail fixing points.

The reason I mention this is I would be reluctant to leave the bike unattended with the tank bag, so I would feel I had to drag it around with me everywhere.
11-10-2017, 03:40 PM
---
Might I trouble you for a photo of your set up? Other than I like looking at photos, it really helps visualize. I had thought of a tail bag, never thought about a box. I suppose I have thought they belong on large cruisers or something....? I'm finding myself being more open to this idea the more I consider it.

Thank you.
11-11-2017, 05:56 PM
---
11-11-2017, 10:30 PM
---
I am noticing a slight difference in the European models I've seen vs the US model I have. I have no rear grip bar. I will look under the tail cover to see if it has provisions for it. I was just hoping to avoid making a rack for this. Not that I can't, just rather spend time installing and riding vs engineering and building.
here is how mine sits now with the soft side panniers/saddlebags.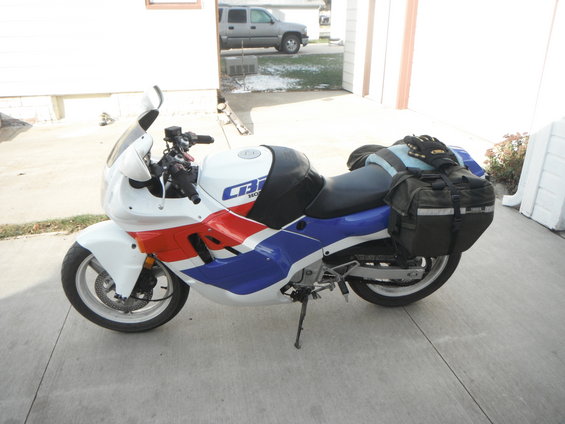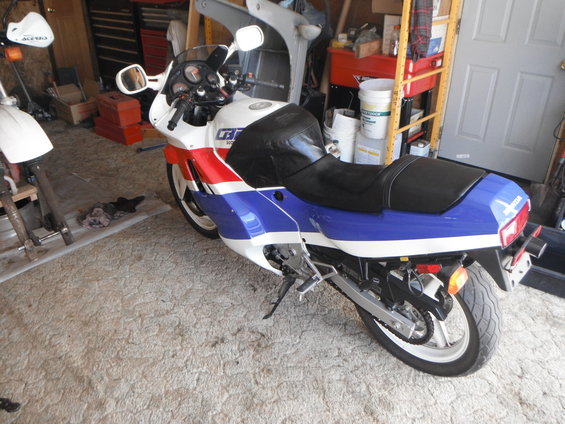 No cut outs for rear grab handle....
Sure do appreciate the input fellas.
11-12-2017, 10:12 AM
---
Originally Posted by
Hawkwind2016
Thatís for a later bike, mine is a FS F3 same rear end as an F2
11-12-2017, 02:20 PM
---
well I just purchased an Ebay find that didn't break the bank and will lend itself to an inexpensive trial of a tank bag prior to building or buying a rack and box. Just a tick over $32 shipped to me. Used of course. But includes a rain cover and all the straps and quick releases to hold it on.

ought to be here this week for trial before it really gets chilly here.