I think I may have found my new addiction
11-20-2015, 10:52 AM
I think I may have found my new addiction
---
You wouldn't think a 37 hp bike could be so much fun, especially after 11 years on a 100 hp sportbike...... but it really is! I'm pretty excited..... just got my dirt bike tagged through South Dakota.... Put on the Baja Designs dual sport kit and she's ready to go do some exploring on the many MANY killer backroads right around my house.... some of which are more trails than roads, lol. I have a feeling my hour meter is about to skyrocket, lol..... guess we'll see just how far the ol' girl will go! (pretty sure it's never been rebuilt either, if I had to guess). I'm gonna dual sport it for now but eventually plan on getting some supermoto wheels laced up as well. I'm excited!! I still love the street bike as well, but I like being able to just jump off the main road and check out some random dirt road and see where they go
A few pics....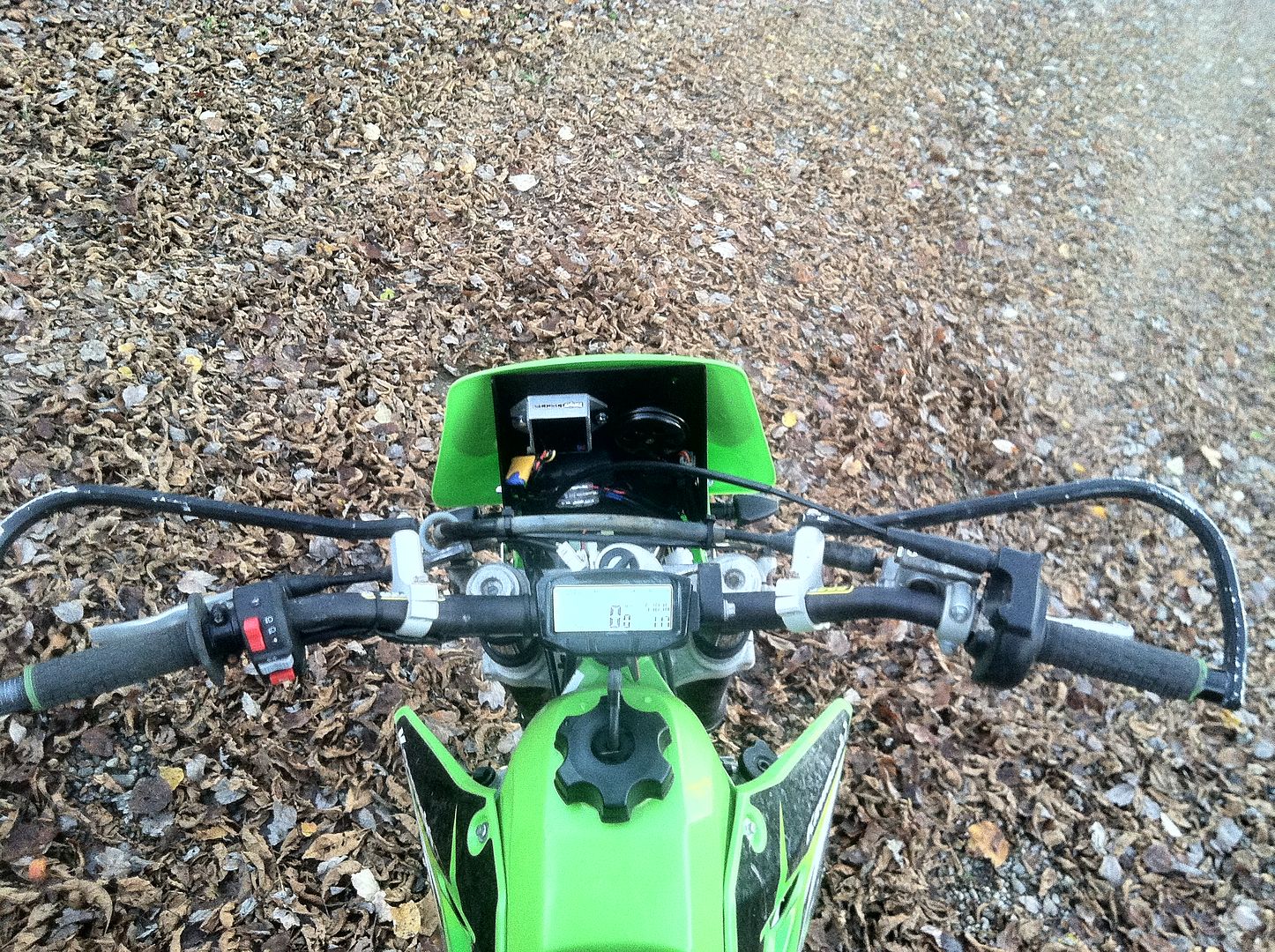 Been doing some riding with my neighbor too
11-22-2015, 07:15 AM
---
Looks like a lot of fun! Wouldn't mind having a mud slinger myself, actually been talking to my neighbor about potentially buying a pair of pitbikes some day and go thrash about in their sandpit. Haven'g had the time nor money yet but some day...
11-22-2015, 02:46 PM
---
Fantastic series of pictures from what looks like a great day on two wheels.

Thanks for sharing

Cheers, SB
Thread
Thread Starter
Forum
Replies
Last Post