Magnetic Drain Plug/Light Changer
07-12-2009, 05:07 AM
Magnetic Drain Plug/Light Changer
---
Just thought I'd share my latest mod, lol. Picked up a rare earth magnet at the local science store ($2.50) and put it on the drain plug. It ought to pick up any metal shaving in the oil plus may be effective with inductive loop traffic lights. These magnets are VERY strong and it took considerable effort to separate two of them stuck together.
Here's the drain plug with the magnet on the bottom.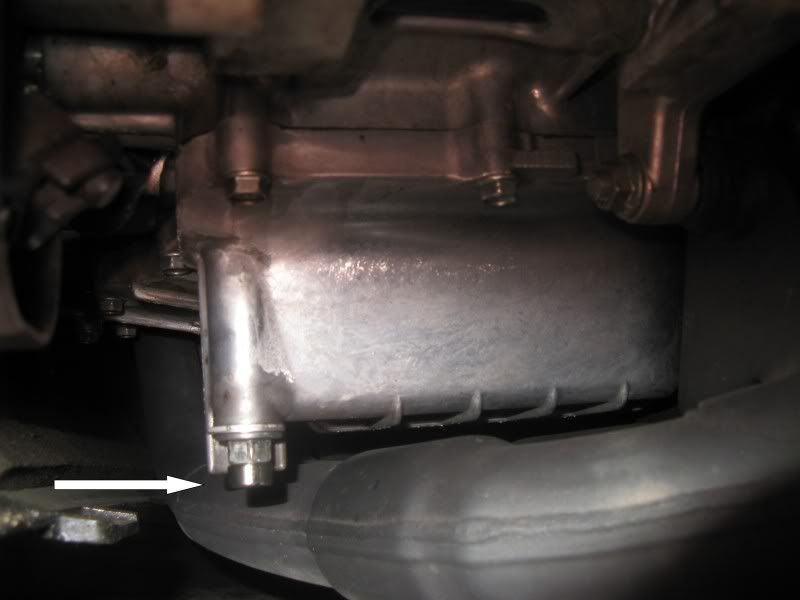 Next oil change I'll see if it picks up anything
Edit: Tested the magnet at a stubborn traffic light, and it worked like a charm
---
Last edited by Incognito; 07-13-2009 at

12:01 AM

.
07-19-2009, 06:09 AM
---
some are by weight...some are by the difference in the magnetic field created by the pad. This in turn changes electrical resistance and that change in resistance triggers the switch. Your big heavy car has enough mass to throw this resistance into "light changing spec" but your little aluminum framed bike doesnt. So you introduce a new pull into this magnetic field that pulls HARDER than just being made of iron to compensate for the lack of iron in our bikes.
07-19-2009, 09:30 AM
---
I didn't think this would turn into such an educational thread, lol. There is also yet another method traffic signals are triggered. If you ever notice cameras on top of traffic light poles, those are actually connected to a computer which monitors roadway activity and the computer program decides when & how to change the lights, depending on traffic conditions. But the magnet won't help you with those, lol.
07-19-2009, 08:47 PM
---
07-21-2009, 08:59 PM
---
Hahaha

This is a nice one! Really good idea.

I actually had to buy one of those light triggers and put it under the swing arm. It works pretty good. I couldn't trigger some lights at all. Now I'm thinking about upgrading to your mod lol

+1!!!